Fall Foliage Tours in Canada
The fall season in Canada is brief but amazing. The chaos of the summer crowds is winding down and the air has that crisp, fall energy. For a short time, you can witness the leaves change to shades of reds, oranges, and yellows before they flutter to the ground. In Eastern Canada, discover the rich bursts of colour reflected in the calm surface of the many lakes of Ontario or in the St. Lawrence River in Quebec. In the Canadian Rockies, see the contrast of the changing leaves against the blue cloudless sky and the snow-capped mountainous peaks. Choose from our many Canada vacation packages that feature this spectacular natural occurrence and discover why the fall season is so breathtaking.
Best Fall Foliage Trips Recommended For You
Some of our best fall foliage tours, which you can personalize with the help of our Canadian travel experts.

Eastern Rail Classic
Experience a Canadian fall colour train tour. This trip takes you through bilingual Montreal, historic Quebec City, and coastal Halifax – all in just over a week. Travel between each destination by train, sitting in comfort as you watch the fall colours pass by. Experience an overnight train journey to Canada's Atlantic coast, awakening to the scent of salt-filled air and the sound of seagulls. Along the way, we'll pair you up with insider tour guides on your choice of activity, so you don't miss a thing.

Canadian Rockies Discovery Tour
Discover fall colours in the Canadian Rockies on a week-long independent vacation. See Lake Louise, Banff and Jasper National Parks, while you enjoy your choice of guided activities including an optional train journey past Mount Robson, the highest point in the Canadian Rockies. Everything is pre-planned, including transfers, the best Canadian Rockies hotels, and unique tours. Choose from sightseeing, wildlife viewing, train experiences, guided hikes, and more.

Montreal and Quebec City Getaway
The cities of Montreal and Quebec are especially stunning when dressed in fall colours. This exciting five-day trip combines cosmopolitan Montreal with elegant and historic Quebec City – two of French Canada's largest cities. Start with two days in Montreal before boarding The Corridor train to Quebec City, where you will explore the cobblestone streets for another two days. This journey is the best way to get a taste of the culture and scenery of French Canada.
Best Places to See Fall Foliage in Canada
Every September, Canada's trees put on a show, changing from summer greens to the distinctive red, orange and gold of autumn. The travel experts at Fresh Tracks Canada have compiled a list of some of the best places to visit in the fall.
Canadian Rockies
The Canadian Rockies doesn't get the flaming golds of Eastern Canada, but its distintive larch trees turn a stunning shade of gold. On a train ride, a hike or a sight-seeing tour, watch the pine-covered mountainsides for the dramatic contrast between the dark green pine and the golden lines of the larch.
Best time to go: Fall is a short season in the Rockies. Visit in late September to early October for peak colour.
Expert travel tip: Take a tour along the Icefields Parkway for fall colours in the mountain valleys, plus glaciers!

Niagara Region
One of Canada's most popular tourist areas is Niagara, because of its famous waterfall. It's especially worth a visit in the fall, when the abundant trees in the region begin their seasonal transformation, displaying stunning shades of crimson, orange and gold.
Best time to go: Peak colour is usually between late September and late October.
Expert travel tip: The Niagara area is the perfect excursion during a trip to Toronto. Take a private tour of its wineries as you enjoy the fall foliage.

Quebec
Canada's famous maple trees are abundant in Quebec. They turn a wonderful shade of crimson, a must-see Fall experience. The fiery foliage in Quebec will have you reaching for your camera again and again. Best of all, you can see the colours in the countryside or in the cities of Montreal and Quebec City.
Best time to go: Peak colour usually happens between late September and late October.
Expert travel tip: Explore the expansive urban parks in both Montreal and Quebec City for a tranquil autumn day in the city.

Nova Scotia
In Nova Scotia, Cape Breton Highlands National Park's must be seen in autumn, when its blanket of trees display shades of red, orange and gold. There's something very special about the contrast between the bright fall foliage and the dark blue of the Atlantic Ocean.
Best time to go: The seasons can be variable this close to the ocean. Peak colour is usually between early September and mid October.
Expert travel tip: Plan to hike some of the park's trails for amazing views and fall colours. Your travel advisor at Fresh Tracks Canada can arrange a guided hike.
Images of Fall Leaves
The fall leaf tours at Fresh Tracks Canada will give you lots of opportunites to see the stunning autumn colours across Canada. Here are some of the sights along the way.

Fall colours on Parliament Hill in Ottawa
More information on Fall trips
Questions about Fall or Fall Foliage trips and don't see your answer here? Get in touch with one of our travel experts.
Frequently Asked Questions
The Fall equinox — the first day of Fall — is usually September 22 or 23. Leaves can begin to change colour before that date, depending on the weather.
Fall colours is the seasonal change of the leaves of certain deciduous trees from green to various shades of yellow, orange, red, purple, and brown.
Leaves start changing colour in mid-September and can last until early November.
Fall starts in September and goes through to November. While Winter doesn't officially start until December 21, December is considered a Winter month.
Discuss your Canadian vacation with a local travel expert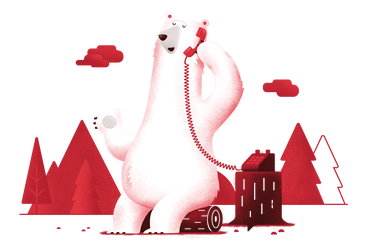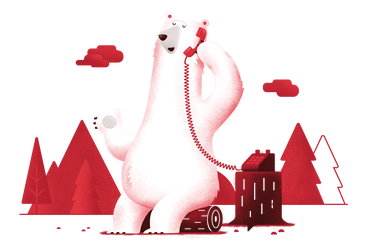 Current promotions
Sign up for special offers, monthly Canadian Insider tips, and vacation inspiration.