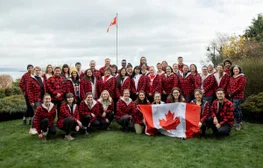 Join our team of travel enthusiasts
Officially certified as a Great Place to Work®
We are an equal opportunity workplace. We're looking for motivated, compassionate people who can execute from the ground up. We also know that everyone has a unique career journey and experience comes in many forms.
Current openings
From data-driven tech specialists and marketing experts to sales pros with a passion for travel, our company caters to career development across many spheres.
Apply now

Our company values
Our mission is based on our core principles. Discover these five values in these slides.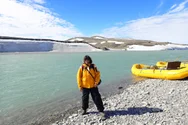 Benefits and Perks
Some of our many employee perks include:
Extended health benefits package
Attractive vacation time
Regular mentoring and coaching opportunities
Comprehensive employee assistance program
Flexible health and wellbeing days
Remote working options available
FAM trips and travel perks
Friendly and fun team environment with company celebrations and social events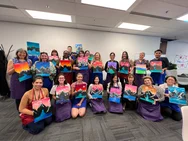 Diversity and Inclusion
Fresh Tracks Canada is dedicated to supporting an inclusive culture. It is within our best interest to promote diversity and eliminate discrimination from the workplace.
All employees and applicants are given equal opportunity and our organization aims to represent all sections of society.
We are committed to equality to all in our employment and do not provide less favourable facilities or treatment on the grounds of race, religion, colour, gender, sexual orientation, marital status, physical or mental disability, age, ancestry or place of origin.
Our workplace is one where differences are welcomed and where integrity, honesty, respect and openness are encouraged.
Fresh Tracks Canada Teams


Vacation Advisors
Working with guests from all over the world, our team sells Canada as a travel destination, creating customized dream vacations. Our goal is to constantly raise the bar, using our expert knowledge and detail-oriented service to exceed guests' expectations.


Legendary Hospitality
Consisting of Vacation Coordinators and Vacation Experience Specialists, our team embodies the value of putting the customer first. From booking trip components and processing payments to putting together pre-departure documents and assisting clients on the road, every task contributes to our legendary hospitality.


Analytics and Insights
These collaborative, service-oriented partners unlock actionable insights and bring them to life throughout the organization. Our team helps drive profitable business growth and enables the entire company to work smarter and faster.

Finance
Responsible for all financial operations, our team carries out a variety of roles to ensure our company is using the best systems and processes available. Responsibilities include budgeting, forecasting, and cost management, as well as managing our cash balances and risks.


Marketing
Our team's role is to help people, who want to travel, find and discover Fresh Tracks Canada and our suite of travel brands — helping them achieve their dream of a trip of a lifetime in Canada. Our goal is an exceptional brand experience, from start to finish.


Product
Our team curates unique experiences from coast to coast, in close collaboration with travel partners and local tourism organizations, based on careful analysis of guest feedback and first-hand experience. Additionally, we support other teams to ensure optimal internal operations and a seamless guest experience.


Technology
Our team designs and builds the tools that power workflows at Fresh Tracks Canada. We own platforms that support and amplify our company's productivity and efficiency, and make tech an amplifier for our whole company to raise the bar.


People Operations
People Operations is all about putting employees first. Our team focuses on employee training, development, engagement, and retention — while creating and maintaining an atmosphere where employees feel safe, seen and heard.


Want to join our team?
Do any of these teams feel like a good fit for your skill set? We want to hear from you.
What Fresh Trackers say on Glassdoor
A bright future
"Focus on sustainable growth with a mindset of positivity and accountability."
See all reviews
Explore a career at Fresh Tracks Canada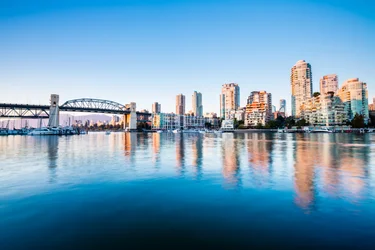 Current promotions
Sign up for special offers, monthly Canadian Insider tips, and vacation inspiration.