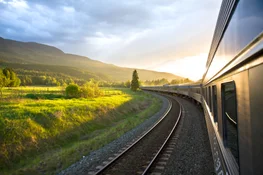 Relationships are important to us at Fresh Tracks Canada, including our partnerships with our valued suppliers.
We work with the best travel and tour suppliers in Canada — who are chosen for their excellence of service and high-quality experiences. Our close relationship with our partners allows us to offer outstanding packages that are exclusive to Fresh Tracks Canada.
What do we look for in our partners?
The travel experts at Fresh Tracks Canada work with the best tourism partners to elevate your Canadian vacation. Each one is vetted for:
Uniquely Canadian experiences - we make sure you don't miss a thing
Upholding our standards for legendary hospitality and customer service
Going above and beyond recommended requirements to keep you safe
Modern, clean and comfortable facilities, whether it's a hotel room or a tour vehicle
Outstanding guides with in-depth local knowledge
Prioritizing small group or private tours
Why should you book a trip with Fresh Tracks Canada?


Independent travel with expert support
Enjoy local expertise and guidance with a personalized itinerary. Your preferences and needs are our priority. We take care of you from the moment you land until the moment you leave.


We take care of all the details
You want to relax and enjoy your trip, not get overwhelmed by the planning. Let us make all of the bookings for you, including rail tickets, hotels, excursions and activities, meals and transfers.


Get help when you need it
You'll receive the inside scoop before you even leave home. And you can relax during your vacation because you know we're only a phone call away if you have any questions while you're in Canada.
This is how vacation planning is meant to be
This was our first visit to Canada. Fresh Tracks customized our trip and helped us make unforgettable memories. This is how vacation planning is meant to be. Thank you! I was very... 


Savannah and Johnathon
NM, USA
Discuss your Canadian vacation with a local travel expert