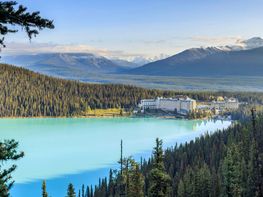 Bringing you to the best of Canada
Unique Canadian travel experiences designed around you
What does your dream trip to Canada look like? Exploring the Canadian Rockies or riding a train from coast to coast? Polar-bear watching on the tundra? Maybe you want to discover our world-class cities or retreat into nature. Whatever your interests or budget, we can help you plan your perfect trip through one of our brands. Our specialty is Canadian travel — it's all we do!
Why book your trip with Fresh Tracks Canada?
Benefit from our insider knowledge. Our travel experts know every destination, hotel and excursion — and will handle all your arrangements.


Independent travel with expert support
Enjoy local expertise and guidance with a personalized itinerary. Your preferences and needs are our priority. We take care of you from the moment you land until the moment you leave.


We take care of all the details
You want to relax and enjoy your trip, not get overwhelmed by the planning. Let us make all of the bookings for you, including rail tickets, hotels, excursions and activities, meals and transfers.


Get help when you need it
You'll receive the inside scoop before you even leave home. And you can relax during your vacation because you know we're only a phone call away if you have any questions while you're in Canada.
Tell us how you like to travel, we'll do the rest
Our range of once-in-a lifetime trips have something to appeal to every travel personality. Your trip can be as active or as relaxed as you like. Visit our travel sites to learn more.
Top Canadian train journeys
Discover the most popular trips featuring Canadian trains
Top Canadian Northern Lights tours
Explore our most popular trips to view the aurora borealis
Top Canadian nature and wildlife adventures
Explore our most popular trips featuring wildlife tours
Discuss your Canadian vacation with a local travel expert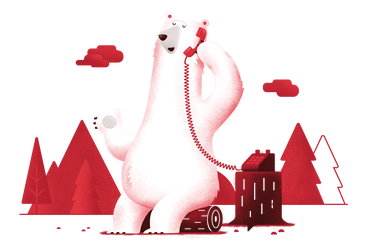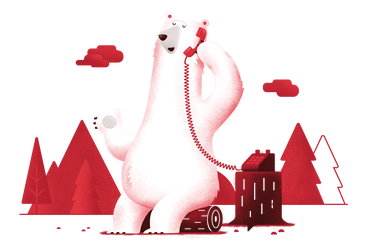 Guest Satisfaction is our No. 1 priority
We've planned more than 20,000 personalized trips, helping visitors experience the best of Canada.
Don't just take our word for it. Here's what our guests had to say about working with Fresh Tracks Canada.
Absolutely fantastic
Absolutely fantastic. Not having to worry about trip logistics was priceless.


Current promotions
Sign up for special offers, monthly Canadian Insider tips, and vacation inspiration.